Facebook updated the Messenger app last 30 September 2019. The four updates aim to help businesses and developers improve their user services and experience through the Messenger app. This is in line with Facebook's expansion of its e-commerce services and improving the user experience.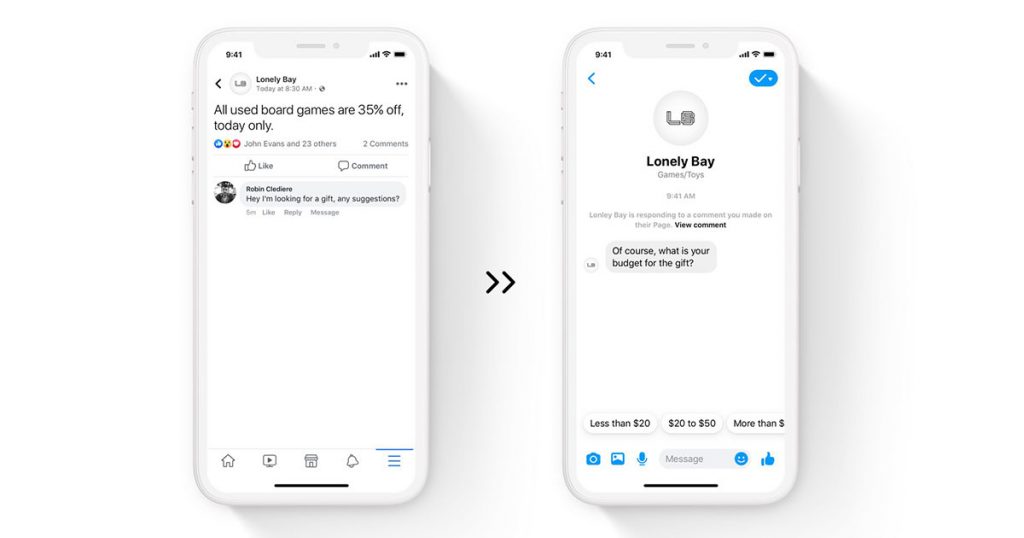 1. Private Replies Update
The Private Replies feature, which allows businesses to send private replies to user posts or comments, has been very helpful for user interaction and leads. However, it was limited to only plain text. The update now allows businesses to send images, templates, and quick replies as part of messages sent in response to posts or comments by users.
2. Dynamic Persistent Menu
The persistent menu feature allows having an always-on user interface element inside Messenger conversations. This feature has been useful especially for recommending responses for users. With the new update, businesses will be able to dynamically change the available options and the visibility of the composer, providing relevant response options depending on the customer's journey.
3. URL Buttons have App Link Support
The URL button feature allows Messenger to open a web page without having to leave Messenger. The feature uses a web view window and lets the user experience web-based browsing. This has been a useful feature for businesses especially in providing more content for leads via Messenger. The update now allows the use of App Link Support which makes the URL button connect to a native app on the user's smartphone. This is a helpful update for especially for app-based businesses that need the user to install or access their app.
4. Changelog Notifications
Last but not least of the updates is the option to receive notifications for any update or change in the FB Messenger app. This is a useful feature not only for developers but for businesses as well to keep themselves updated on any new feature or policy Messenger may roll out in the future.
The recent updates rolled-out by FB Messenger shows how much Facebook is investing in improving e-commerce and user experiences. Businesses should keep themselves updated and prepared as the app continues to innovate and provide more opportunities for businesses and users.
Implications for Brand Marketers
Though a bit technical, many of the new features launched provides opportunities for e-commerce businesses to improve their marketing funnel via Messenger. Marketers should look into the customer's journey via Messenger and see which of the updates can improve their conversion.
To improve interactions and communication with users, the updates on private replies and persistent menus will be helpful for businesses. Marketers should look into maintaining their brand's voice with these updates.
As for app-based businesses, as mentioned, the App Link Support update will be helpful to lead users to install an app.
Overall, digital marketers should be on the lookout for new application updates that would affect their e-commerce business. A notification feature for any change on the app is a great way for any platform to help businesses with their e-commerce efforts. This just shows how invested these apps and businesses are in their goal to connect more businesses with users. Everyone is looking forward to more updates and features.
Reference:
https://developers.facebook.com/blog/post/2019/10/08/messenger-platform-update/
https://developers.facebook.com/docs/messenger-platform/send-messages/persistent-menu/
https://developers.facebook.com/docs/messenger-platform/changelog
https://developers.facebook.com/docs/applinks/metadata-reference/
https://developers.facebook.com/docs/messenger-platform/send-messages/buttons#url