Instagram made an early announcement of their plans to make Third-Party Access to User Data more secure on 15 October 2019. Among the changes expected is the upgrade from the Basic Permissions to Basic Display API, updating the Authorization Screen of Third-Party Apps, and a couple of Developer Updates. These are all in line with the photo and video platform's aim to secure user data privacy. All of the changes are expected to roll out by 2 March 2020.
In the past, Basic Permission enables applications to read users' profile information and media. After connecting an account to a third-party service, users may unknowingly grant access to some profile information, such as usernames and photos. With the Basic Display API update, the management of third-party access to data is made easier. Users need only to go to Settings in the Instagram, tap Security, and then tap Apps and Websites. This will provide options to remove any third-party services connected to user accounts. When removed, those services will no longer have access to new data on Instagram accounts.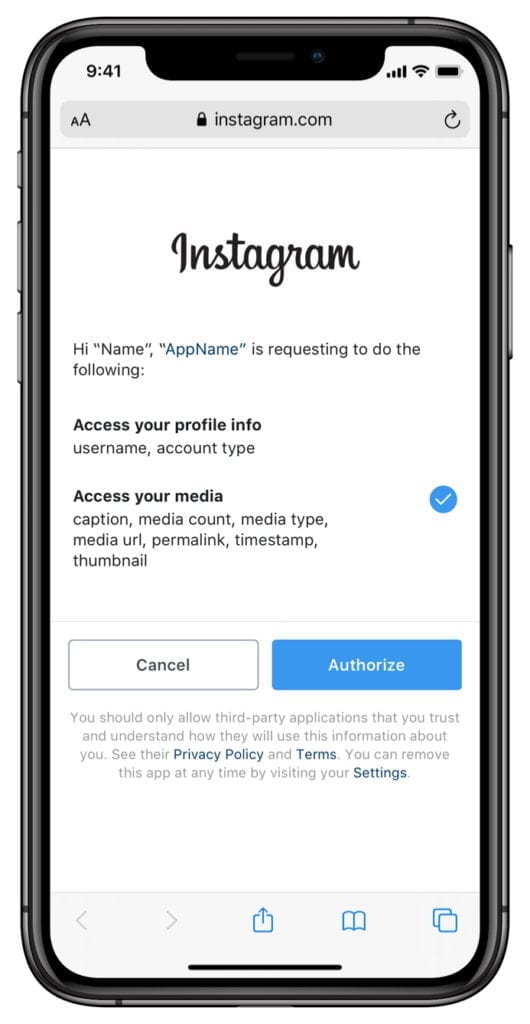 Instagram also updated the Authorization Screen of third-party apps or websites requesting access to accounts. From there, users are informed primarily of which data is being given access to and given the options to authorize or cancel access even before the third-party app can connect to the user account.
For the developer side, profile and media information are separated into two distinct permissions to apply for by third-party apps. Also, some data fields will now get limited access such as location data and follower count for the sake of safety and privacy.
With the increased security updates, Instagram is highlighting its responsibility in keeping user information private and secure. As more updates are expected in the future, third-party apps will have to find ways to ensure that their handling of user information is kept safe and secure.
Implications for Brand Marketers
For Brand Marketers who have access and use user data from Instagram third-party apps, the updates will surely affect the amount and quality of data obtained from Instagram users. This may affect how they target users for paid ads and even affect the KPIs being monitored. As more social media platforms are making updates towards transparency and safety with regards to users' data and how they are used. Marketers must follow the trend and become more transparent and ensure that information handling is kept private and secured. Marketers may also look into upgrading other options in gathering data which is more transparent and straightforward. Overall the main concern of users is that their private information is kept safe. This is also part of building trust with clients which is part of branding.
Reference:
https://instagram-press.com/blog/2019/10/15/more-control-over-the-data-you-share-with-third-party-apps-on-instagram/