On 17 October 2019, Snapchat announced the release of Dynamic Ads feature for businesses. Dynamic Ads aim to simplify the process of Ad campaigns on Snapchat. This is in line with several e-commerce solutions launched on the social media platform to support businesses and brands.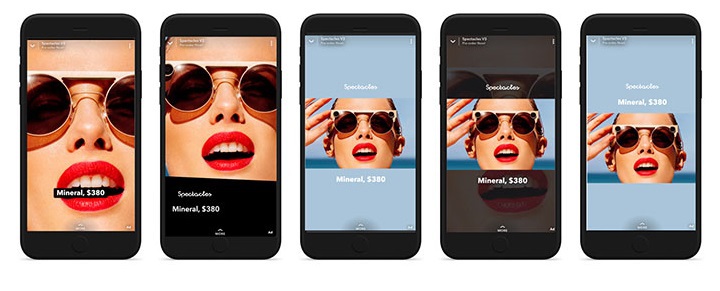 Dynamic Ads feature templates to create mobile ads at scale. Brands just need to upload product images or use some assets already uploaded and choose a template best suited for the branding image. Then, they just need to specify the target audience and Snapchat will automatically run the ads. All information runs in real-time so any changes in prices or details of the product will update all the ads for the campaign. With the simplified process and automated system, the platform aims to lower the cost of running ads, support brands with difficulty in running campaigns, and help beginners start ad campaigns through Snapchat.
Dynamic Ads at the moment is in Open Beta and is limited to US brands. More countries will be able to use the feature in the coming months. As Snapchat continues to invest in opportunities to improve e-commerce services, brands and businesses need to maximize the opportunities to make their brand stand out on the social media platform.
Implications for Brand Marketers
The Dynamic Ads feature aims to simplify running ads which can be cost-effective. It is also a good way of testing out new campaigns. However, marketers have to look out as more businesses use Dynamic Ads and use similar templates, advertisements may start to look the same and the brand may not be able to stand out. Eventually, brands have to develop the brand image that works best for their story and learn how to use the information available for running ads.
Reference:
https://forbusiness.snapchat.com/blog/introducing-dynamic-ads